EUproject Launch on digital skills
Participants at the project launch on Promoting Digital Skills of Women, Youth and Persons with disabilities in hard to reach locations. Held at Quarter House Hotel, Biu LGA Borno State.Supported by EU Implemented by ZOA/JDPH/LHI.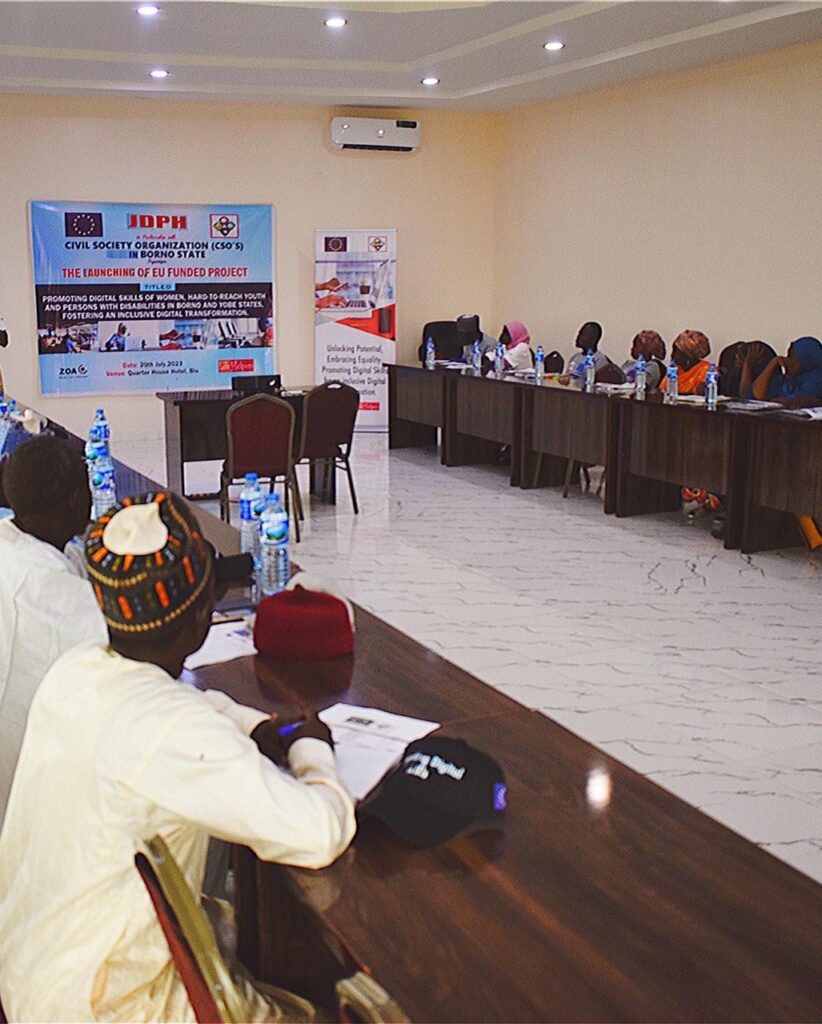 The Executive Director of JDPH giving her Keynote Address during the EU-ZOA/JDPH project launch on digital Skills.